The movies have evolved from the early flickering images on a screen to the movies of today with spectacular sound and color. But many of the Classics still resonate today. What I find interesting, is not just the movies themselves, but much of the trivia surrounding them. Today, I would like to look at Casablanca. The film was based on a play, "Everybody Comes to Rick's", which was co-written by Murray Burnett and Joan Alison in 1940. Warner Brothers purchased the rights for $20,000, considered a record for an unproduced play, especially by two unknown writers.
Did you know that the principal actors in the movie Casablanca were of the impression it would be a flop? All of them were impatient to see filming completed. Humphrey Bogart once told Orson Welles, "I'm in the worst picture I've ever been in". Paul Henreid disdained Humphrey Bogart as a "mediocre actor" and was concerned that playing second fiddle to him would hurt his status as a leading man. Henreid needn't have worried, he later starred in successful films throughout the 1940s. Ingrid Bergman called Henreid a "prima donna". She also didn't want to do the movie, describing the material as "a little more than fluff".
Dooley Wilson; who immortalized the song, "As Time Goes By", wasn't actually a piano player. He was a drummer and mimicked the moves of an off-screen pianist Elliot Carpenter, who actually played the song. The song had been a part of the original part of the play the movie was based on, "Everybody Comes to Rick's" and was a favorite of the play's co-author Murray Burnett.
The song was almost cut out of the film. Warner Bros. wanted to remove the song "As Time Goes By", but Ingrid Bergman had already had her hair cut short for her next film, For Whom the Bell (1943), so director Michael Curtiz was unable to re-shoot the scene.
While Wilson's rendition of "As Time Goes By" was wildly popular, he was unable to make a commercial recording of it. The American Federation of Musicians went on strike in 1942 over royalty payments to musicians. Musicians were allowed to participate on radio programs and other kinds of musical entertainment; including movies, but not in a recording session. The strike ended in 1944 and remains the longest strike in entertainment history. Unable to record and release the Wilson version, RCA Victor reissued the 1931 recording by Rudy Vallée, which became a number one hit. The soundtrack for the movie; including Wilson's rendition of the song wasn't released until 1997, nearly 55 years after the movie was first released.
There were only 3 American actors in the movie, Humphrey Bogart as Rick, Dooley Wilson as Sam and Joy Page who played a young Bulgarian refugee Annina Brandel, who was fleeing the Nazis along with her husband. The remainder of the cast were from all over Europe and many had fled the Nazis in real life.
During the scene where they are singing the "Marsellaise", many of the actors had real tears in their eyes because so many were actual refugees who had fled the Nazis.
Oddly, while the cast was made up of many internationally known actors, both Sidney Greenstreet, who played a Morrocan
and Claude Rains, who played a Frenchman,
were both born in England.
Peter Lorre, who played the somewhat unsavory, Basque born, Ugarte,
was Hungarian by birth.
Conrad Veidt; who played Captain Strasser, was a fervent anti-Nazi, whose wife was Jewish. He was able to leave Germany in 1933 before his wife; Ilona Prager and probably him, were sent to a concentration camp. Paul Henreid was also a fervent anti-Nazi and was officially listed as an "enemy of the Third Reich". Ironically, while in England at the outbreak of World War II, Henreid risked deportation or internment as an enemy alien, until Conrad Veidt vouched for him and he was allowed to remain and work in England.
In a press release, Warner Brothers claimed that people of 34 different nationalities worked on the film.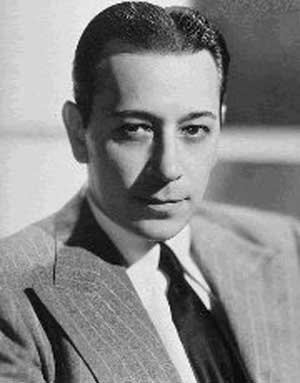 The cast could have ended up looking very different. Originally, Jack Warner approached George Raft to play Rick, but Raft turned down the part. The rumor that Ronald Reagan was looked at for the role is false. He had enlisted in the reserves and would have been called up before filming was completed. Raft later reconsidered, but Producer Hal Wallace had already envisioned Bogart, who was under contract to Warner and had no choice in the matter. This wasn't Raft's first error in refusing a role that later went to Bogart. He also turned down the roles of Roy Earle in "High Sierra" and Sam Spade in "The Maltese Falcon".
Actresses Ann Sheridan, Hedy Lamarr, Louise Rainer and Michèle Morgan were also considered for the role of Ilsa, that eventually went to Bergman.
Dennis Morgan was also considered for Paul Henreid's role as Victor Laszlo and Otto Preminger was considered for the Conrad Veidt's role as Captain Strasser.
At one point, Producer Hal Wallis was thinking of making Dooley Wilson's character Sam a woman and considered Hazel Scott, Lena Horne or Ella Fitzgerald for the role.
Humphrey Bogart was 5'8" and Ingrid Bergman was 5'9". To give the illusion that Bogart was taller than Bergman, he often stood on a box or wore shoe lifts to make him appear 6' tall. Paul Henreid was 6'2".
Did you know the iconic line, "Here's looking at you kid", wasn't in the shooting script? Bogart ad libbed it. The line has been attributed to a comment he made to Bergman as he taught her poker between takes.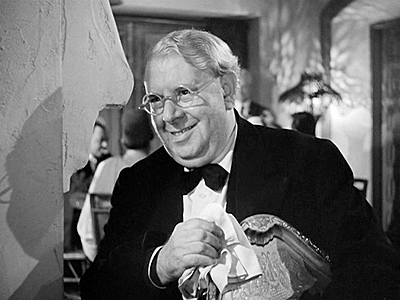 Director Michael Curtiz had difficulty making most of the actors on set understand him. His Hungarian accented English was nearly unintelligible to everyone. One story has him asking for a "poodle". They had to stop shooting until the prop man located a "poodle", at which time Curtiz screamed, "A poodle! A poodle of water!" Most likely, the only person who could understand him was fellow Hungarian S.Z. "Cuddles" Sakall, who played Carl, but only when they conversed in Hungarian.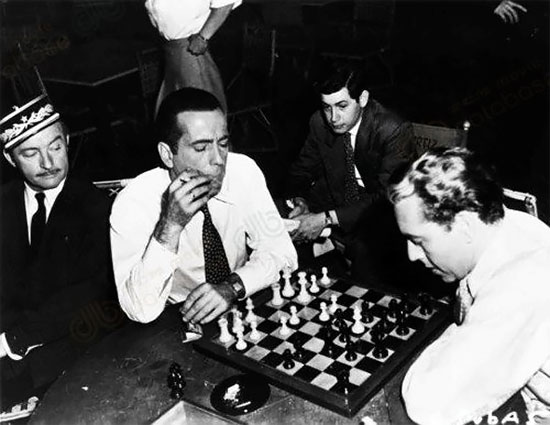 Bogart was also a talented chess player and often played against Henreid between takes. But Henreid was a little better. Bogart never won a single game against him.
I doubt anyone was more shocked than the principal actors when the movie was nominated for 8 Academy Awards, winning 3 for Outstanding Motion Picture (now called Best Motion Picture), Director (Michael Curtiz) and Best Screenplay (Julius Epstein, Philip Epstein and Howard Koch).  Bogart and Rains were nominated for Best Actor and Best Supporting actor respectively. The film was also nominated for Best Cinematography, Best Film Editing and Best Music Score.
While not a spectacular success when first released in 1942, by 1955, the film had brought in $6.8 million, making it the third most successful of Warner's' wartime movies. In 2007, the American Film Institute ranked this film #3 of the Greatest Movies of all time.
If you liked this piece, please let me know and I will examine another at a later date.